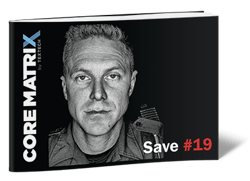 Core Matrix™ is a patented, lightweight, flexible, and comfortable protective material that is utilized in the most advanced ballistic vests worn by military and law enforcement personnel.
Download our evaluative guide today to learn about our specialized production process, and how we were able to contribute to the protection of Law Enforcement personnel.
Download a copy of our Core Matrix Ballistic Protection Data Sheet by filling out the form on this page.
Tex Tech Quality Policy: Tex Tech will meet its customers' needs and requirements by providing the best value through leadership and continuous improvement of process, service, and the Quality Management System.