Extensive Coating Technologies eBook
Tex Tech's deep professional expertise and investment in dedicated processes and equipment translate into turnkey support, shorter lead and run times, and world class product quality.
Tex Tech's wide array of coating technologies are highly versatile and provide tailored solutions to your projects' needs, this guide will provide you with greater insight on: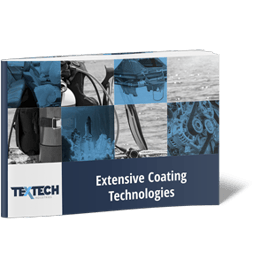 Product capabilities
Polymer coating materials
Tex Tech's R&D capabilities
To learn more about our extensive coating technologies, fill out the form!
Tex Tech Quality Policy: Tex Tech will meet its customers' needs and requirements by providing the best value through leadership and continuous improvement of process, service, and the Quality Management System.